THESE PRODUCTS ARE SUPPORTED AND ENCOURAGED BY WORLD CLASS ATHLETES
LIFEWAVE ENERGY PATCHES ARE HEADED TO THE 2005 WORLD CUP KITEBOARDING CHAMPIONSHIP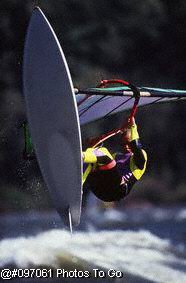 This year's 2005 World Cup Kiteboarding Championship will be as exciting as ever, with the speed, jumps, turns and aerial acrobatics that you would expect to see from this amazing extreme sport.
What is Kiteboarding you ask? Kiteboarding or Kitesurfing is a relatively new form of surfing that combines wakeboarding with parasail style gigantic kites. If you've been to a southern beach in the last year or so, you've probably noticed the bright, colorful kites flying over the ocean surface with a person attached to the 20 something meter kite lines. Kiteboarding evolved through man's primal need to do something completely outrageous and use the earth's natural energy to power him/her, or should we say empower him/her.
Team Leaders Kevin Seaman and Donna Feeley are bringing the LifeWave Patches to The 2005 World Cup Kiteboarding Championship in Cabarete, Dominican Republic June 20-26, and they will be supplying the athletes with a different kind of POWER. LifeWave Power!
The two independent distributors are representing LifeWave as exclusive sponsors for the international event. "I think LifeWave is an absolutely outstanding technology and we are very excited to introduce the Energy Patch at the 2005 World Cup", Seaman commented. Through his critically acclaimed Winning Mind Set Strategies, Seaman has helped thousands of athletes find the mental edge to unlock the power of their mind in competition and personal performance with The Winning Mind Set, which he teaches as a credit course at Cornell University.
Find out more about LifeWave Energy Patches