Natural Cellular Defense (NCD): a new oral detoxification product that will help tremendously with the effects of environmental toxicity and the health of the people of our world.
Join our team to help raise awareness about environmental toxicity and educate people about this safe new product that can help millions of people on a global scale!
Visit www.detox4you.net for more information.
If you heard us on the Dr. Pat radio show, click here!
Let us help you discover the correct solutions in your quest for health, prosperity and longevity.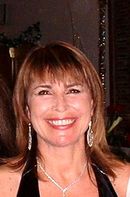 OVERCOMING HEPATITIS C,
LIVING A HEALTHY LIFE
My name is Christina Smith and I created this web site. I have spent a lot of time and energy working with a wide variety of health practitioners, educating myself at training seminars and doing serious research looking for the correct products and modalities that would help me, my family, friends and associates. One of my main concerns is the rising cost of health care. I want and need to be able to afford the treatment and products that I found. I wish to share with you what I have discovered. I have discovered a network of amazing people and some pretty powerful proven products and modalities. Please consider joining us as our team expands nationally on a daily basis!
Are you healthy and working hard to stay that way? Are you conscious about the importance of eating right and exercising? Are you looking for a spiritually fulfilling and financially rewarding way to create multiple streams of income? Would you like to develop supportive relationships with fellow team members? Are you or any family member, friend or associate dealing with any chronic illness... Cancer, Hepatitis, Diabetes, PMS, Menopause, Depression, Autism, Fibromyalgia, Chronic Fatigue, ADD and ADHD? Do your kids catch everything going around at school? Are you looking for natural products for your pets?
Depending on what we are facing, conventional healthcare, which has its place, can be limited in approach and fraught with side-effects. Holistic Medicine and natural supplementation is an important avenue of healing. Finding a balance and synergy between the different modalities can be confusing but is certainly attainable.
Here is a long list of issues that many people have found difficult to address. Many of our team practitioners have years of experience in these areas and are happy to assist you in your healing journey.
ADD (Attention Deficit Disorder)
*
ADHD (Attention Deficit / Hyperactivity Disorder)
*
Aluminum Poisoning
*
Alzheimers
*
Autism
*
Cancer
*
Chelation
*
Chemical Toxicity
*
CFS (Chronic Fatigue Syndrome)
*
Chronic Headaches
*
Depression
*
Detoxification
*
Diabetes
*
Fibromyalgia
*
Gulf War Syndrome
*
Heavy Metal Toxicity
*
Hepatitis C
*
Insomnia Treatment
*
Insomnia
*
Menopause
*
Mercury Poisoning
*
MS (Multiple Sclerosis)
*
Natural Hormone Replacement
*
Parkinsons
*
PMS (Premenstrual Syndrome)
*
Sleep Aids
*
Sleep Disorders
*
Snoring Aids
*
Snoring
*
Toxic Overload
*
Trouble Sleeping
*
Weight Gain
*
WholeFoodInternet.com
- Delicious and Convenient Organic WholeFoods.
Listen to me talk to our team about environmental toxins and what you should expect while taking Natural Cellular Defense drops.
Get your life back and do not let Cancer or ANY illness destroy your life.
Imagine a product that would remove heavy metal toxins in the body that are the probable cause of 95% of all chronic illnesses such as MS/Lupus/Fibromyalgia and even cancer. Disclaimer: This isn't a CURE for illness -- the product just assists in helping to remove a major CAUSE of the illness.
Natural Cellular Defense is a 100% natural liquid supplement which when taken orally detoxifies the body of heavy metals, toxins, allergens, viruses (broad spectrum) and other carcinogens.
I have created this web site for individuals ready to make a commitment to their health and prosperity. We are a supportive, team-building group. As our site develops, we will include a list of recommended practitioners in your area, information about specific protocols, helpful books to read, DVDs to watch, along with general wellness information.
If you need more information, please don't hesitate to contact us by phone or email. 206-423-6596 copioushealth@aol.com
Did you know that 25% of everything sold today is through Network Marketing? My personal supplements are a business expense and I can write most of them off! Most of my business travel is a deduction as well! Do you know the importance of having multiple streams of income in your life? Let me teach you how to be successful. If you wish to advertise on our site contact: norgex@aol.com.
All of the supplements mentioned in this site assist the body in healing itself. No products mentioned here heal or cure anything. When our bodies are supplied with what they require and with the right mental attitude... miracles can happen!

How toxic are You? How would you know?